The Most Affordable Thesis Help Online
Thesis writing is an opportunity for every student to showcase their process in an academic discipline. That's where the joy of writing an essay ends for most students, though. Failure to deliver results in a failing grade. Looking for a place to "write thesis for me", look no more, you are at the right place.
Why Choose Our Thesis Service?
By writing a paper, students should demonstrate their grasp of an academic concept, their ability to do research, and to coherently present ideas. Instructors strictly assess all of these aspects in a thesis paper writing. What is the website that types an essay for you? It's TypeMyEssays! Here are our main priorities we strictly follow when we type your thesis.


Our Features
Our website offers different kinds of academic writing and thesis help – from essay to thesis statements, performed by experienced writers with an extensive academic background. This is just a shortlist of possibilities accessible to our clients:
You can place an order for free. This gives you access to the list of writers and editors and allows you to get started on the writing process faster. After you've chosen an assistant, the writer starts working. You, of course, oversee the entire process.
You pay only for 100% perfect results. If any edits need to be done or you want to, let's say, improve the formatting, we will do that for free. Again, you pay only for what you really like.
Your paper will be ready exactly when you need it to be, strictly on time. Our professional thesis writing service has a strong deadline management system in place with an organized workflow that allows them to deliver results on time.
Direct communication with writers. With many services, transparency turns into a huge bummer since users don't have the possibility to chat with their assistants. In our service, this huge obstacle is removed. Whenever deadlines, requirements, or anything at all changed, you just write your assistant with no mediation involved.
Customer Support
Our Support works 24/7. When it's not quite the working time, you can always contact our customer support, promptly responding to questions and resolving any possible issues.
Deadlines
Type My Essays often receive questions about the timing of providing papers. We guarantee every order is customized in accordance with your special requirements and deadlines set by your professor. On-time delivery and customer satisfaction are our main priority.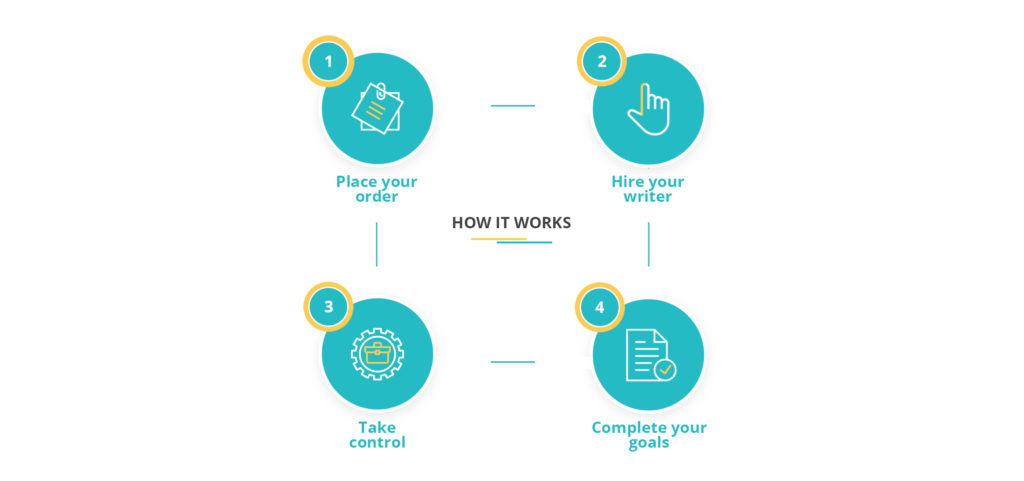 Thesis Writers
Our writers are qualified to provide thesis writing help and other types of academic assignments for various fields and degrees. You can check samples, reviews, and each writer's background and choose the one that fits your task best.
If you have specific requirements for your writer, you can specify them as well. Let's say you need a Ph.D. holder to complete a doctorate thesis statement for you. You can put a filter on the search results to see all Ph.D. writers that are available online. After you've chosen the best candidate, you can write to him or her directly and explain the task again. Our dissertation writing service has a transparent system of working with writers – you can message them directly. It makes managing the writing process easier and faster.
FAQ
How long is a thesis?
It depends on your degree and major. The average length is somewhere between 40-60 pages for a bachelor, 60-100 pages for a master, and 100-150 pages long for a thesis. Of course, some work can go as far as 300 pages – as long as it does not exceed the fixed word count limitation for doctorates which is 80 000 words.
How many pages are 40000 words?
It depends on the type of your Ph.D. – whether it has tables, graphs, data summaries but overall 40 000 words equal to 80 pages. But then again, these numbers vary greatly depending on your major, the topic of the doctorate, and the writing style itself.
How do you create a thesis statement?
We have several working modes with thesis statements: from the beginning to the end, partial assistance, and editing. You can order us a full thesis or give a draft that we will finish or proofread. In any case, you choose a professional assistant – a writer, an editor, or both and specify all the requirements in the tasks.
What Thesis Сhapters can you write?
Can you write my thesis completely? What if I want a specific chapter? No problem. We don't have any specific limitations for something we can't do or write. Because our service works with so many talented authors from different academic fields and with various backgrounds, we can do (almost) any kind of thesis help. If you want to have a specific answer, contact our Support with an accurate task description.
What writers do you have?
We have writers of different fields and degrees – bachelor, master, MBA, Ph.D. – you name it. In fact, you can place an order for thesis help and receive access to our writer list and see the ones that fit your requirements best.
You can even go as far as to pick a writer who specializes only in writing thesis statements. Just choose someone from our base and write something like: 'Hey, can you help me write a thesis?'. We have a flexible system of filters that allows you to narrow the circle of possible options and assure that your assistant fits your requirements most accurately. This way, you know exactly that what you see will be what you get.
How do you protect your clients?
We use encryption algorithms that make all the personal information published or transmitted on the platform impossible to find. If someone searches your name or any other kind of sensitive information, they will under no circumstances see your account on the thesis writing service. The platform members don't see each other, in fact, you can leave your identity hidden even for a writer you cooperate with. Full anonymity. If you want to make things official, we have the ready-to-sign agreements that will officially guarantee non-disclosure, along with specifying the requirements of the task.
Can you only format my thesis?
Yes, sure. This is an editing task – just choose an editor and specify the formatting requirements. If task conditions change in the process, you can contact your thesis helper directly and make sure the writer will take these changes into account.